Partner Employment Centers
Without requiring any direct state funding for its operations, RESPECT coordinates its Certified Employment Centers to effectively market products and services produced by Floridians with disabilities. The jobs available through these Employment Centers include, but are not limited to, packaging, janitorial and grounds maintenance, coin collection, electronic assembly, and various office employment opportunities.
The annual certification of each Employment Center ensures compliance with the law and that policies and procedures are followed by Employment Centers and RESPECT.
All Employment Centers must apply for certification with RESPECT. Organizations who serve individuals who are blind or have visual impairments use one certification packet, while organizations who serve people that meet the statutory definition of "severely handicapped" use a separate packet.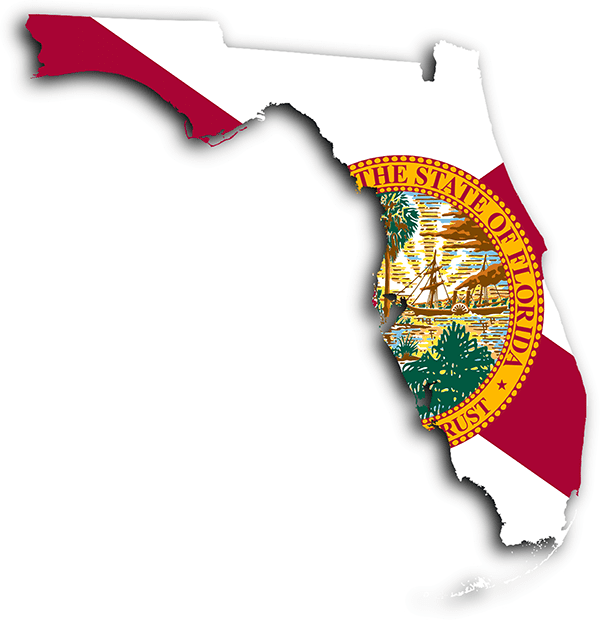 Community Supports, Inc.
Green Cove Springs, FL
Evergreen Life Services of Florida, Inc.
South Largo, FL
Gadsden Association Rehabilitation Center,
Quincy, FL
Global Connections to Employment (GCE)
Pensacola, FL
Goodwill Industries Big Bend Services
Tallahassee, FL
Gulfstream Goodwill Industries, Inc.
West Palm Beach, FL
Goodwill Industries - Suncoast
Clearwater, FL
Gulf County ARC
Port St. Joe, FL
Inspire of Central Florida
Casselberry, FL
Jackson County Arc,
Marianna, FL
Jeff Industries, Inc.
Hypoluxo, FL
Key Training Center/CCARC
Lecanto, Florida
Leon Advocacy & Resource Center
Tallahassee, FL
Lighthouse of Broward
Fort Lauderdale, FL
Lighthouse for the Visually Impaired & Blind
New Port Richey, FL
Lighthouse Works!, Inc.
Orlando, FL
Louise Graham Regeneration Center
St. Petersburg, FL
MacDonald Training Center, Inc.
Tampa, FL
Palm Beach Habilitation Center, Inc.
Lake Worth, FL
PARC
St. Petersburg, FL
Pine Castle, Inc.
Jacksonville, FL
Right 2 Work
Jacksonville, FL
Seagull Services
West Palm Beach, FL
ServiceSource
Clearwater, FL
Sunrise Community of Northeast Florida
Daytona Beach, FL
SMA Behavioral Healthcare
Daytona Beach, FL
Twin Angels Charities, Inc.
Palmetto, FL
United Community Options of Miami
Miami, FL
Veteran Community Resources, Inc.
West Palm Beach, FL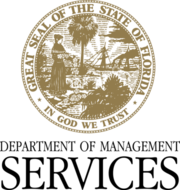 Florida Department of Management Services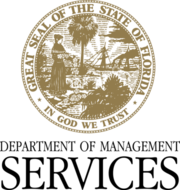 The Florida Department of Management Services (DMS) customers include state agencies, state employees, state retirees, universities, community colleges, and local governments and their retirees. The department is a shared service provider that supports state agencies and state employees through: Human Resource Support (Retirement, State Group Insurance, Human Resource Management and People First Team); Business Operations (Real Estate Development & Management, State Purchasing and Fleet Management and Federal Property Assistance); Telecommunications; Agency Administration and Executive Office; and Other Programs.
RESPECT of Florida serves as the Department of Management Services' (DMS) designated Central Non-profit Agency (CNA) under the umbrella of the Florida Association of Rehabilitation Facilities, Inc. As the department's CNA, RESPECT operates as a preferential purchasing program for government agencies as established by the Florida Legislature in 1974 through Sections 413.032-413.037, Florida Statutes.

SourceAmerica

All state use programs are modeled to one degree or another after the National Industries for the Severely Handicapped (NISH) AbilityOne federal program that was created by the Javits-Wagner-O'Day Act in 1971. NISH changed its name to SourceAmerica on July 1, 2013, as a way to better convey the mission, values and abiding partnerships that guide the program.
SourceAmerica is a national nonprofit and an AbilityOne authorized enterprise for Federal Government customers. Its nationwide network of more than 550 community nonprofit agency partners fulfill contracting needs for the federal government, commercial businesses and government contractors.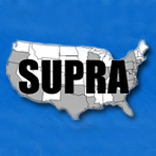 State Use Programs Association (SUPRA)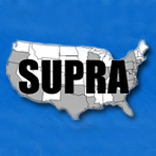 SUPRA's vision is to become the national voice for State Use Programs by representing, advocating and helping to establish State Use Programs to benefit people with disabilities in all fifty states.