Frequently Asked Questions (FAQ):
How do you place an order?
Visit the RESPECT Website, www.respectofflorida.org
Click on the link "Log in" at the top of the page.
If you are a new customer, you will need to click on "create an account".
After you have logged in, click on the "Home" tab at the top of the page.
Scroll down and click on the "Procurement list" button. This will open the commodities page.
Choose the commodity line for the item you were looking for or you can use the search bar at the top of the screen.
Find your items, input the correct quantities and then click on "Add to Cart."
If there is more than one item, click on "Continue Shopping" and add in the additional items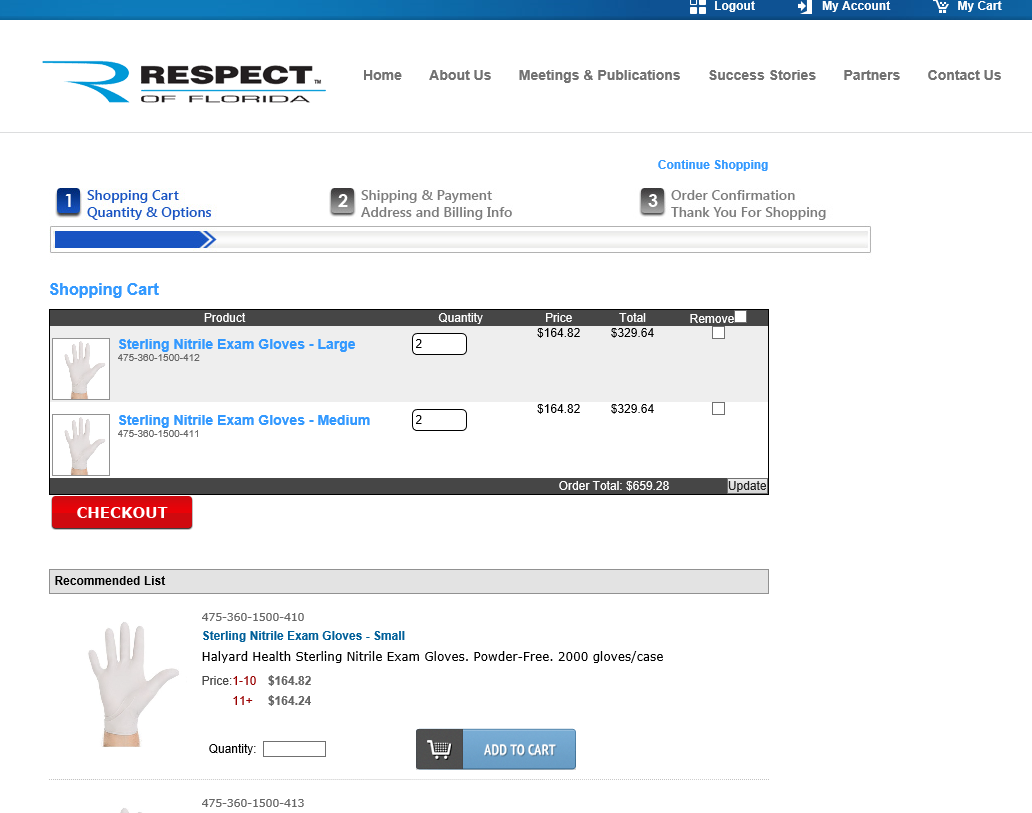 When the order is finished, click on "Check Out." A new form will appear with the items being purchased listed.
If you need to update this screen, (change quantities, etc.) make the changes and then click on the "Update" box (tiny!) in the bottom right of the order section.
You can also click the "check" box to the right of the commodity line item to "Remove" a commodity and then click on the "Update" box (tiny) in the bottom right of the order section. Confirm your billing and/or shipping. To make address changes, simply follow the intuitive prompts.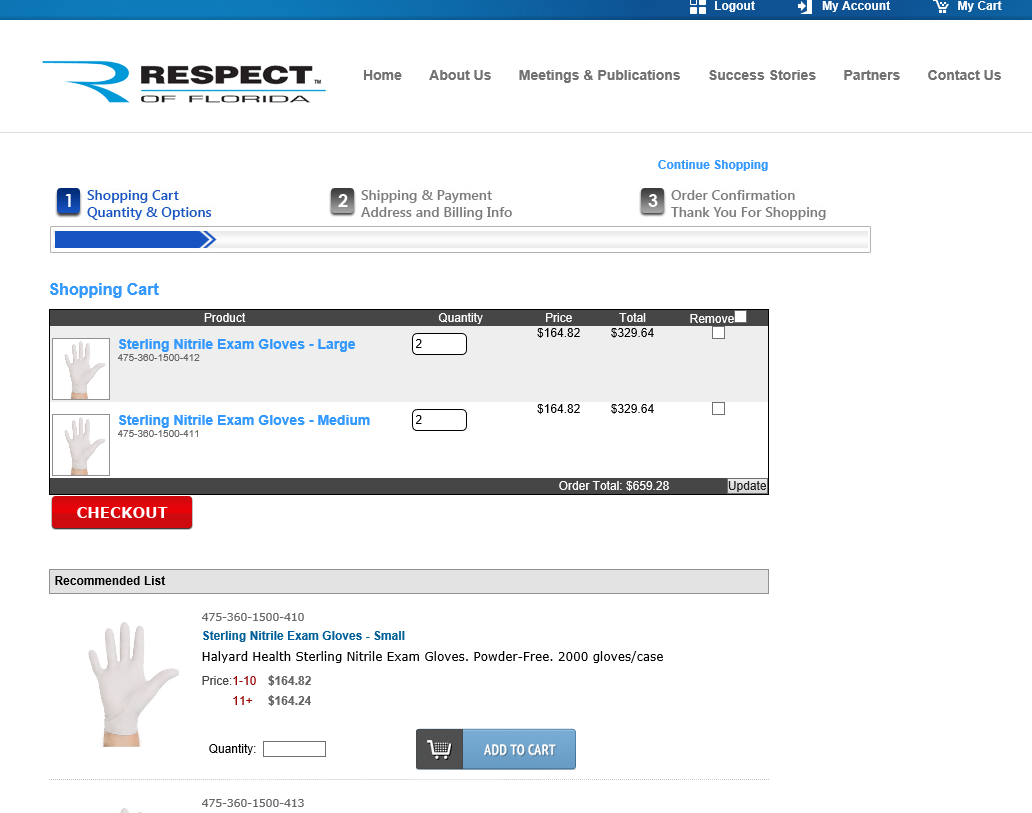 Click on Payment Method and select Purchase Order or P-Card.
For P Cards, follow prompts and type in the information. If applicable, enter the PO information into the Purchase order box.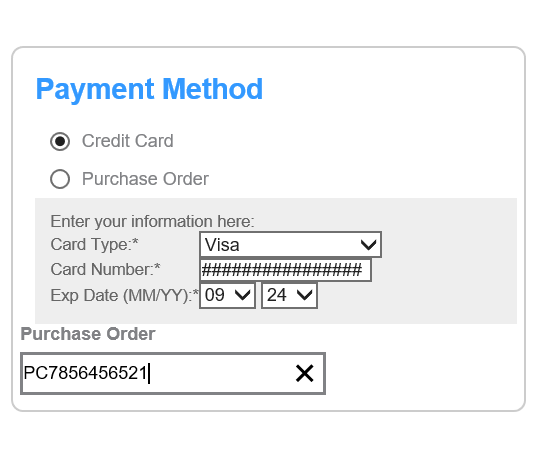 If you need to send a note like "Ship ASAP," or "Send after first of the month" type it under Commodity Note.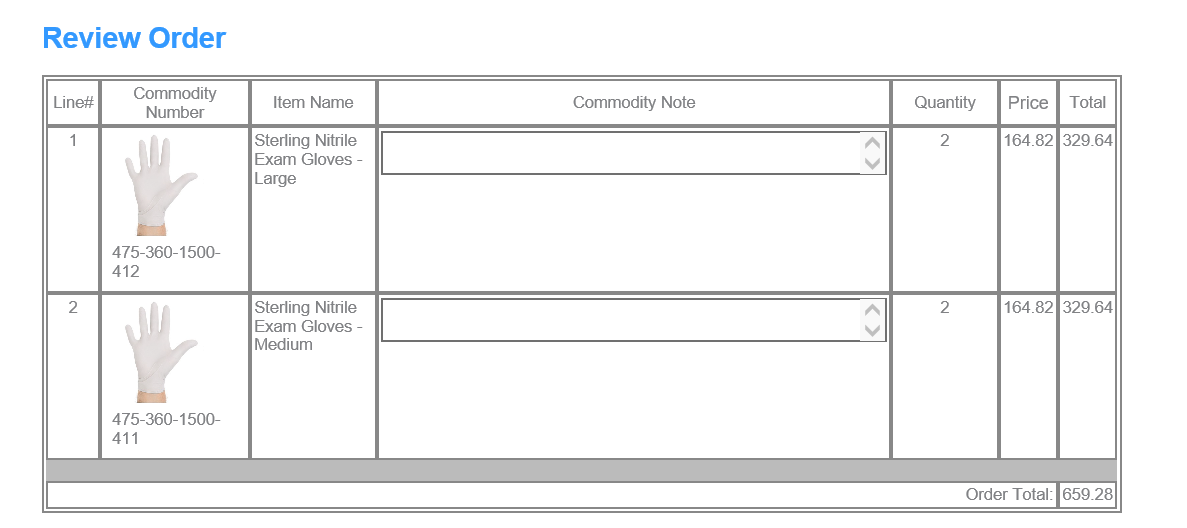 If everything is correct at this point, click on "Purchase.
The screen will then display the final order. The Order Number will be on this screen.
Direct link to this Question: