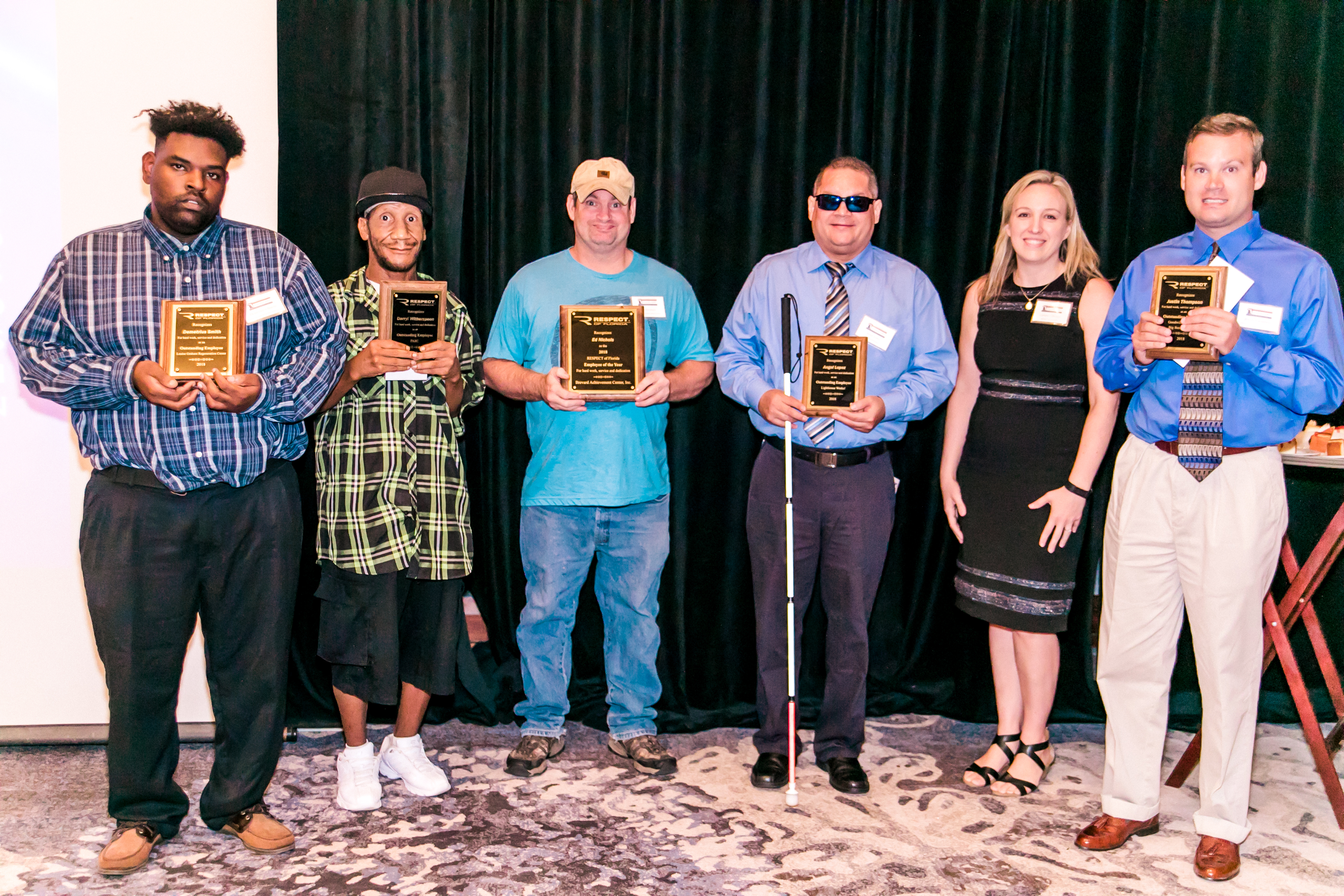 Their success is our success.
Each year RESPECT of Florida accepts Employees of the Year award nominations for Floridians with disabilities who work in RESPECT's Partner Employment Centers. Awards are given for Commodities Employee of the Year, Services Employee of the Year, Most Improved Employee of the Year, and Rookie of the Year.
While everyone likes to be appreciated for the work they perform, this award process and tribute is designed to make the employees who participate in RESPECT programs feel especially valued and admired.
The nominations not only reflect the great employees who work within the program, the awards also demonstrate the professionalism and commitment of the Employment Center staff who nominate them.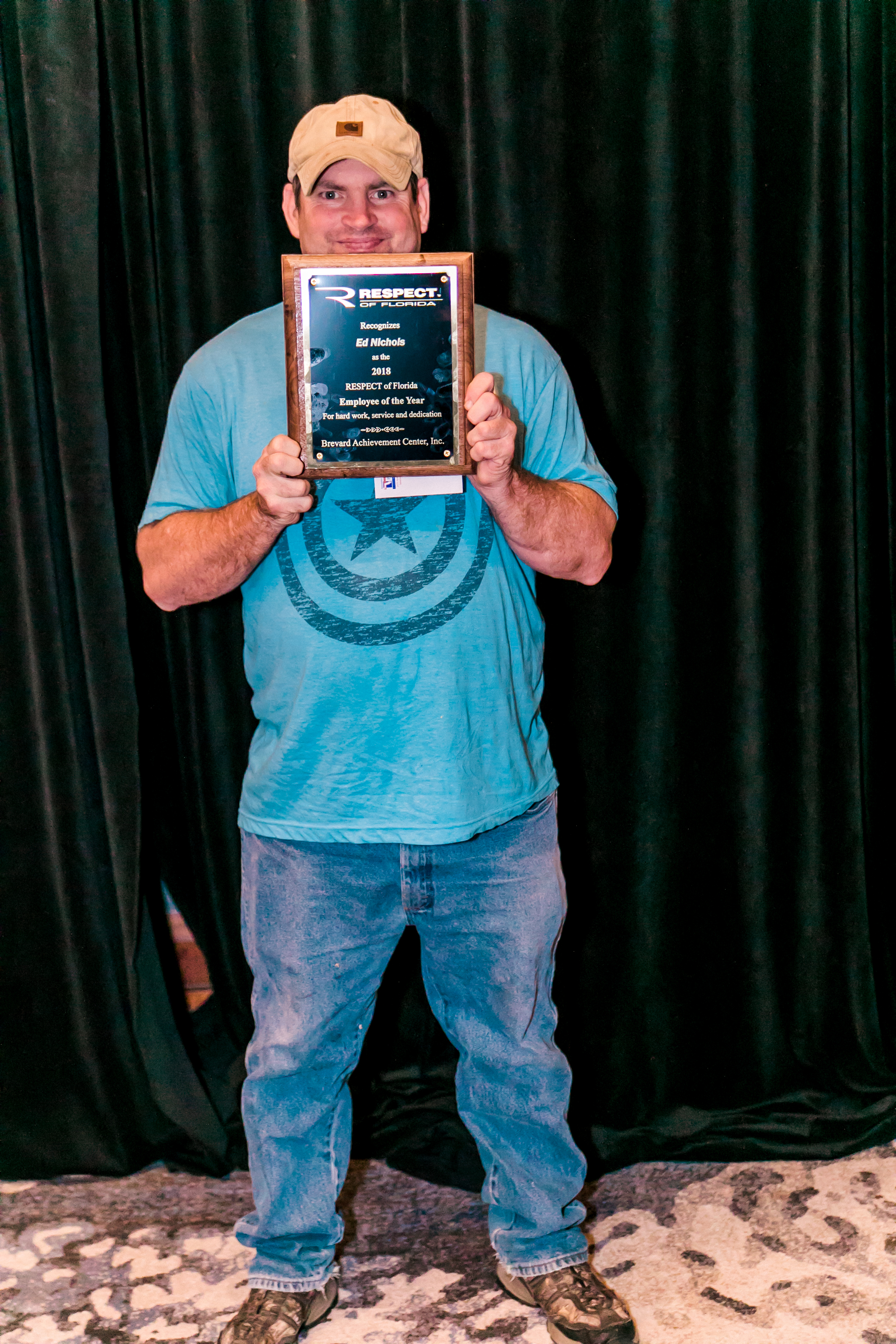 The recognition process is designed to validate authentic employment achievement---which is truly at the heart of the missions of both RESPECT of Florida and its partner Employment Centers. The goal is to celebrate employees with disabilities who have genuinely made significant progress towards independence, and who have demonstrated success in their employment and relationships with others.
Each of the nominees are guests of honor at a September Awards Luncheon in Clearwater Beach on Sand Key. The celebratory occasion formally recognizes all the nominees for a "job well done," and for the award winners, it is also an opportunity to be recognized for exceeding their employer's expectations. The nominees not only benefit from this very special sense of achievement, it is also a significant high point for the nominee's family members and caregivers.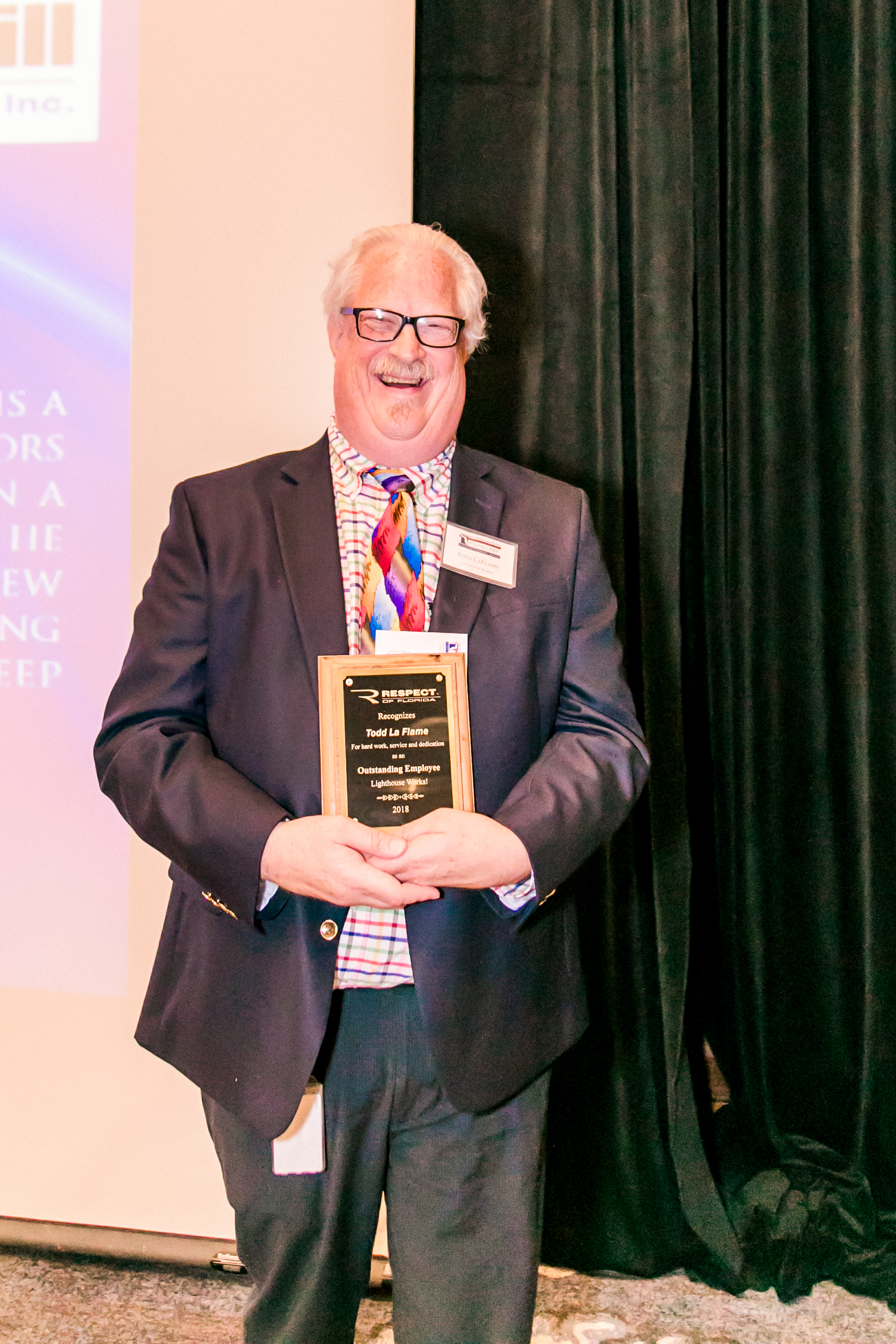 All of the nominees are winners and receive a complimentary lunch and recognition at the Awards Luncheon and receive an award plaque and $50 cash.

The award winners receive one night in a complimentary hotel room to attend the award luncheon, and two complimentary lunches at the awards banquet for the award winner and their guest.

Commodities Employee of the Year and Services Employee of the Year receive an award plaque and $150. Most Improved Employee of the Year and Rookie of the Year each receive an award plaque and $100.
The nomination process starts in July and usually closes in August. To find more about the nomination process, please contact RESPECT staff for more information.
Micro-Enterprise Grant for Self-Employment

To honor the entrepreneurial spirit, RESPECT annually awards at least one Micro-Enterprise Grant to a Floridian with a disability. The grant opportunity is generally released in July through RESPECT's partner network and awarded in August.